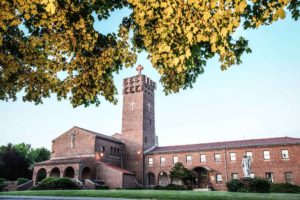 On May 23, Sunrise House, an alcohol and drug inpatient treatment center in Lafayette, NJ, locked out all of their staff and transferred all of their clients to other facilities (until the Wall Street Journal printed a story on it last week, the New Jersey Herald was the only media outlet that covered it).
I worked at Hunterdon Drug Awareness from 2005 to 2010 and at the Rutgers Counseling Centers from 2009 to 2014. During that nine year period, I referred more people for inpatient treatment to Sunrise House than any other inpatient program. I did so because it was a non-profit treatment program that took almost every client I had ever sent them, regardless of ability to pay and they provided them with quality care. I also had some students that interned there, and they reported that it was a good place to work and that they usually received decent supervision.
In 2015, after a few years of suffering some financial problems, they were bought by the American Addiction Centers (AAC), a large for-profit corporation that has been buying up many inpatient and outpatient treatment centers around America. They are one of several large companies that have been gobbling up small programs (Recovery Centers of America is another such company). The investors behind these programs entered the market because of (1) the explosion of new customers (people addicted to opiates) and (2) the increased source of funding those customers have (the Affordable Care Act). National Public Radio made a harrowing piece about these large companies in 2016:
Linda Rosenberg, president of the National Council on Behavioral Health, which represents non-profit addiction treatment programs, worries that private investors are too focused on the profitable inpatient beds and will neglect the services that help patients re-enter society. "After rehab, you come back to your family and your family knows very little," Rosenberg says. "You need a job, you need health insurance, you need medication-assisted treatment for addiction, you need counseling." She says there's very little private investment in all that. "I think that's the biggest danger," she says.
And that's exactly what Tamasi found. When he met with the first group of investors, he learned they only wanted to buy Gosnold's money-making programs — inpatient detox and rehab. "A detox setting or a rehab program, they have a much wider stream of where revenue can come from," Tamasi tells Shots. "They're covered by insurance, people are willing to pay for it if they have the resources to pay for it." The investors didn't want the prevention programs, the long-term care or the school-based programs. They didn't want to invest in the recovery managers that help people get back on their feet once they get out of rehab.
Within a  year of the American Addiction Center's purchase of Sunrise House, I noticed two major changes: (1) clients were coming out of that program having less quality treatment than the 2005 -2014 period; and (2) student interns told me that the supervision was infrequent and that most staff members felt overworked and ignored.
The workers were apparently upset by the lack of security, understaffing, lack of supervision, inflexible schedules and the general degradation of services and morale at the facility. Last year, the workers at Sunrise House joined the Health Professionals and Allied Employees (HPAE), a labor union of over 12,000 healthcare professionals in NJ. HPAE were engaged in negotiations with the American Addiction Center management for nine months and planned to strike on May 24. The evening before the strike was to take place, the AAC locked out all the workers and transferred all of their clients to other facilities. HPAE has claimed that the lockout was illegal (I do not know enough about labor law to know if this claim is true, nor do I know if the union's strike was legal). On May 30, NJ Gubernatorial candidate (and probably the next Governor) Phil Murphy stood arm and arm with the union outside of Sunrise House.
A few thoughts:
Anne Fletcher wrote Inside Rehab, a book about the treatment industry. She reported that workers around the country were generally overworked, underpaid, and undersupervised, and that had a direct impact on the lack of successful outcomes.
American Addiction Centers and other large for-profit companies have accelerated this problem, as they have reportedly cut staffing and supervision to dangerous levels in search of higher profits.
AAC (and other large for-profits) want to see this union fail. If it succeeds, it has massive implications for all of their other programs around America. More staffing, higher wages and more supervision mean diminished profits. This must be terrifying for them. They have drawn a line, and it has led to a lock out and transfer of clients.
The therapeutic alliance between counselor and client is a big key to success. One of biggest predictors of treatment failure is if a client's counselor quits or leaves while the client is in treatment. Even if they terminate in a healthy way, it is still leads to decreased outcomes. It is often difficult for patients with a substance misuse disorder to get comfortable in treatment or trust a therapist. The fact that AAC discharged or transferred every client in their facility rather than settle with the union illustrates how they have put profits ahead of patient care. The public will almost certainly never be able to truly know what the treatment outcomes were like for all of the affected clients that were forced to leave Sunrise House as a result of this dispute.
I am quite sure that the AAC does not want this case to go before the National Labor Relations Board in the near future. Currently, the NLRB only has 3 of its 5 spots filled. President Trump has not nominated anyone for the other two. AAC may seek to delay this as long as possible in hopes that the President appoints anti-labor people.
The dearth of local and national press attention is incredibly disturbing.
Regardless of what happens between the treatment program and the union, it is clear that this scene will play out again in the future.