Located in Northern Maryland (2 hours from Central NJ and 3 hours from NYC), this private, non-profit program has been open for over 30 years and provides detoxification and residential services. They are situated on a beautiful setting and have a dedicated staff. It's the kind of place where workers tend to stay for decades. They work with most insurance companies and they scholarship a number of people, including a significant number of veterans.


Caron Foundation
The Caron Foundation is is located in central Pennsylvania. They have a wonderful facility and highly educated staff. While they take insurance, it is a very expensive program and usually requires money on top of the insurance (usually in the form up an upfront, lump-sum payment).  I have sent a number of clients there. Most significantly, a large number of my students went through the program before coming to Rutgers, and I am happy to report that it clearly served them well. They take adolescents and adults.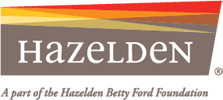 Hazelden Addiction Treatment Center
Hazelden is a world-class organization. They have facilities around the country, but they are based in Minnesota. They merged with Betty Ford in the first half of the 2010s. Hazelden has a first rate adolescent program in Minnesota. They employ William Cope Moyers as a public relations and policy expert. They also provide some of the best training of addiction and recovery counselors in the world on their campus in Central Minnesota.