The Church of Baseball: Part One can be read here.
In 1999 playoffs, the Yankees dispatched the Sox in five games and went on to sweep the Braves in the World Series. I engaged in some behavior that was funny then and is embarrassing now. I randomly called Boston numbers and asked if they were Sox fans. When they inevitably said yes, I told them this is what it sounds like to win the World Series and yelled "woooooo!"
That fall, I started dating April. We met at Rutgers and one of our first dates was a 12-inning game between the Mets and Braves at Shea about a week after my Atlanta trip. She recognized that she would need to learn about baseball in order to make the relationship work. She became a Yankee fan and actually bought a season ticket plan in 2001 (thus getting us to the World Series that year). She became interested in attending stadiums as well, and eventually helped me get to some of the farther reaching ones (Tampa, Miami, Kansas City, Houston, Arizona). We got married in 2010 and our introduction song was "Enter Sandman" in honor of the great Rivera.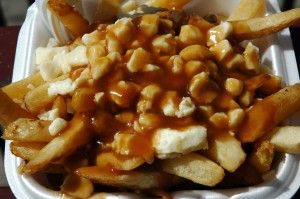 In April of 2000, I took a road trip with Tuffer Benbow and Eric Castro to Toronto and Montreal. All three of us fell in love with Montreal – the coffee, Cuban cigars, croissants, poutine…the sheer style of it. We saw a game at Olympic Stadium, ate amazing smoked meat sandwiches and marveled at Vladimir Guerrero. Since that trip, I have traveled to Montreal about once a year and taken in a dozen Expos games (I was at one of the last ones in 2004 during Tuffer's bachelor party) and a few Canadians games as well (by far, Toronto v Montreal was my best NHL experience).
Steve and I journeyed to the Midwest in August of 2000. We took in a Brewers game at County Stadium – I felt like we had been thrown back in time. I bought brats for $2 each (or something like that) and 10 year olds sat in front of me wearing Brewers, Reds and Cubs hats while talking about baseball, Star Wars and sleep overs. The next night, we traveled 90 miles South to Comiskey (along with the Great American Ballpark in Cincinnati, it is my least favorite park). Steve bought a beer from a walking vendor and said, "Didn't I buy a beer from you last night in Milwaukee?" The man answered yes.
I completed my military service in 2002 and unsure of what to do next, I decided to live overseas. I picked Japan because of its relationship with America, its complete foreignness and for the fact that they loved baseball. I taught English to students as young as 10 and old as 80. For most of 2003, I lived just outside of Tokyo, but I chose to root for the Hanshin Tigers (the Red Sox of Japan) instead of the Giants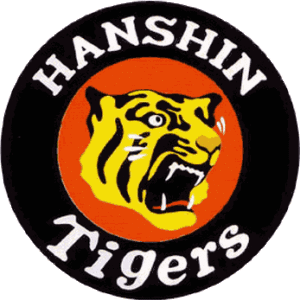 (the Japanese Yankees). Hideki Irabu had returned to Japan to play for the Tigers. At the same time, Hideki Matsui had left Japan for the Yankees (my students would ask me what I thought about Matsui, and I told them that all I knew was that we passed each other in the sky over the Pacific). April visited me and we attended a Yakult Swallows game – she liked that they sang songs and waved umbrellas whenever the team hit a homerun (years later, Steve and I went to a baseball game in Cuba and were equally impressed by the passion and cheering there).
Starting in 2004, I watched less baseball because I began a grueling full-time work/full-time school schedule that lasted for two years. It eventually gave way to a period of 10 years where I worked/studied 60 to 80 hours a week. I grabbed games when I could, but spent more time listening to them on the radio or reading about what happened late at night. I added a five stadiums between 2004 and 2008, but Tampa was the only one that took a lot of effort to get to.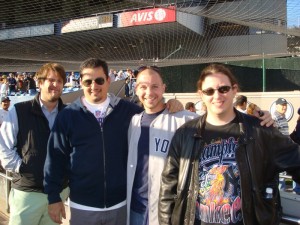 George Steinbrenner and the Yankees convinced Mayor Rudy Giuliani to build a new stadium with public dollars (despite being a huge sports fan, I detest this form of corporate welfare and terrible use of public funds – here is a '98 article on it and a biting commentary from John Oliver in '15).  The New Yankee Stadium was built on the grounds of an old park at a cost of over $1 billion (money that should have gone to schools, roads, hospitals, cops). I was doubly irritated, because Yankee Stadium was a great venue for an event. Boston had figured out how to keep Fenway and Chicago treasured Wrigley. A friend stated that if this were Europe, they wouldn't have torn down the House that Ruth Built. The Yankees would close out their old stadium in the fall of 2008. Having attended a few hundred games there, I wanted to say goodbye. I went with Steve, Jason Suppo and Nat Purcell. We visited Monument Park, ate Italian sausage, sang Take Me Out to the Ballgame, shared old stories and watched Bobby Abreu have a monster game in helping Mike Mussina win his 18th of 20 games that year.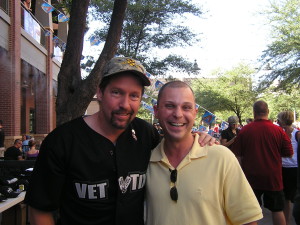 In 2009, April and I hiked the Grand Canyon and took in a Diamondbacks game in Phoenix. We had great seats, and I recognized John McCain immediately when he sat down pretty close to us. He has a bit grumpy but posed for a photo. After the game, I saw a booth outside where DB Sweeney was advocating for veterans' services. I went over to him and told him that I adored him as Dish Boggett in Lonesome Dove (my pick for best western) but that The Cutting Edge was not that cool (he looked at me, smiled and said, "It's a chick flick. I know. It also was a paycheck man.")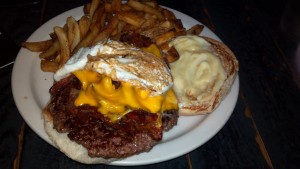 After my marriage ended, I drove around the mid-West in June of 2014 taking in the top BBQ spots, minor Civil War sights, Mark Twain's hometown (Hannibal, MO), the Field of Dreams and two more stadiums. Just after I entered Wisconsin, I was pulled over by a State Trooper. He asked me if I knew how fast I was going and I said I did. He took my license and said "New Joisey." I told him that is not how you say it. He peered at my over his sunglasses and said, "You know you are in my hands for the next few minutes, right?" I told him that I was well aware of that but that I wanted other people to pronounce the state correctly, that I spoke the Queen's English, and that most of the bad accents were people from Staten Island that just wanted to be from New Jersey.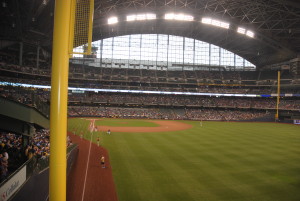 He stared at me for ten seconds and then said, "I like that. Why are you in Wisconsin? Family?" I told him that I was on a Civil War-BBQ-baseball road trip and that I wanted to get to Milwaukee early enough to take pictures before the game. He said, "You are a traveling son of a gun." He walked back to his cruiser with my information. A few minutes later, he reappeared at my window and said, "Here's the deal. Writing you a ticket for this speed is too much trouble. If you can tell me when the last time a Wisconsin baseball team beat a NY team in the playoffs, I'll let you go." I told him that I had been waiting for a quiz like this my entire life, and that the answer was 1957 when the Braves beat the Yankees in the World Series behind Lew Burdette's three wins. "You are free to go young man…enjoy Wisconsin."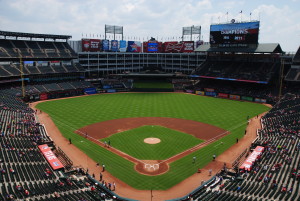 There were only two stadiums I had not been in by the time the 2015 season opened: Safeco in Seattle and The Ballpark in Arlington, Texas. I traveled to Seattle in May and enjoyed the food and scenery at Pike's Place before the game. In August, I was stationed at Ft. Sam Houston in San Antonio. I had weekends off, so I rented a car and drove 300 miles to the outskirts of Dallas so I could hit stadium number 41. It was 97 degrees in the shade where I sat. The Rangers hosted the Rays, and neither team sparked much interest. I looked around the stadium and stared a lot at the right field stands, which were modeled after Tigers Stadium. I thought about all the games and all of the people that I've sat in stadiums with.
The Perfect Games
On May 17, 1998 I had just left for Yankee Stadium when I heard that it was Beanie-Baby Day. I decided I didn't want to deal with the kids or the crowds, so I turned around and watched from my Dad's house. David Wells threw the 15th perfect game in MLB history that day. A year later, a friend's father gave me two tickets to the June 18th game at Yankee Stadium. I had military service that day, so I gave the tickets away. David Cone pitched a perfect game against the Expos, and I caught the last few innings on television because I was (surprise) let go early from the Army that morning. On September 28, 2013, April and I attended a game at the Marlins new stadium in Miami. We had plans to attend the next day as well, but she wanted to hit the beach and go paddle boarding, so I acquiesced. Of course, Henderson Alvarez threw a no-hitter. I've missed six other no-hitters by a day, but those three sting. They help me laugh at myself, and when I talk to baseball fans I receive the sympathetic groans that I so much deserve.
Me and Baseball Today
I've been to over 350 games. In addition to missing those perfect games, I've never caught a foul ball (or homerun). If I did, I would not give it to a kid. I feel pretty strongly about this. You might argue that it would mean more to a kid, but I would vehemently disagree with you. I would put it on display and cherish the ball until I died, whereas a kid would be excited for 20 minutes and then eventually lose it a few weeks later.
I'm no longer a Yankee fan. It happened over time. When the Yankees won in 2009, I was happy but it wasn't like 1996 (it felt like we had bought it by adding CC, Burnett and Teixiera). Pettitte and Rivera kept me interested and attached until they retired after the 2013 season, but by then I had been watching more Dodgers, Giants and A's games because 10 pm games worked better with my crazy work schedule. While I admired Jeter, I had argued with Yankee fans for years that they were overrating him, especially his defense. Other Yankee fans annoyed me, I didn't like the no-beard policy, the corporate culture, and especially how the Yankees routinely charged so much more money than everyone else. So I left them. Some friends give me grief, but I tell them that players and coaches change teams all the time. People leave their hometowns, jobs, political parties and marriages, so changing baseball teams just isn't that big a deal (particularly if you don't have a family member to share the team with).
More than football, baseball is the game that both reflects and predicts American history and progress. Jackie Robinson crossed the color line in 1947, a year before President Truman integrated the military and seven years before the Brown v. Board of Education ruling (Robinson also refused to move to the back of a bus ten years before Rosa Parks did it). With an ethic make-up of white, Hispanic, black and Asian players, baseball looks more like America than any other major sport.
I'm a fan of the game and especially great starting pitchers, but wh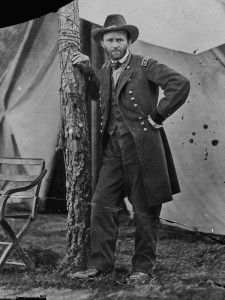 en push comes to shove I'm a Dodgers fan. It started with Jackie Robinson, who I have admired since the Ken Burns Baseball documentary in the 1994. The inning on the 40s and its focus on Robinson was stunning, and the way John Thorn described Robinson as "the loneliest man" was haunting.  When MLB.TV came out (which along with the IPOD, seems to have been invented for me), I was able to start watching games of all the teams, not just the Mets/Yankees/Cubs/Braves and the Sunday night ESPN games. I eventually found my way to Vin Scully and the Dodgers. Mr. Scully has announced Dodgers games since 1950, and I find him to be, by far, the best announcer to listen to. He will retire at the end of the 2016 season, so I urge you to try and hear him call a game (I felt the same way during Johnny Carson's last year – I marveled at him and sensed the impending loss of someone who was the best at his craft). Strangely, I also catch a lot of Giants games and root for them almost as hard. Buster Posey is everything that Yankee fans claimed Jeter was. But with both teams, I don't live and die with wins and losses like I did when I was little. I enjoy the effort and the moments, and I constantly think about US Grant. After suffering heavy losses at the first day of Shiloh, General Sherman found Grant smoking a cigar under a tree and lamented about the situation. Grant responded, "Lick 'em tomorrow."
_________________________________________________________________________
Number of MLB stadiums I've attended: 41
Best player of all time: Babe Ruth
Most important player of all time: Jackie Robinson
Best player I saw: Barry Bonds
Best pitcher I saw: Pedro Martinez
Best team I saw: 1998 Yankees
Favorite old ball parks: Fenway Park and Wrigley Field
Favorite new ball parks: PNC in Pittsburgh and AT&T in San Francisco
Favorite current players: Clayton Kershaw, Buster Posey, Madison Bumgarner and Zach Greinke.
Favorite piece of baseball writing: Bart Giamatti's "Green Fields of the Mind"
Professional I most want to see win a World Series: Billy Beane
Best stadium food: The half smoke in Washington