I attend, on average, about one play a week (some weeks are stronger than others – between May 24 and June 3, I'll see six plays). I also read one or two plays a week as well. We are currently enjoying a very strong time in American theater, but there are three modern playwrights that I want to highlight.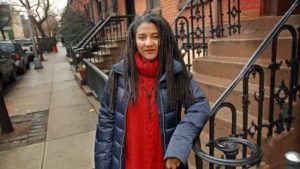 Lynn Nottage was born in Brooklyn in 1964. She attended Brown and then Yale. Ms. Nottage won the Pulitzer Prize in Drama in 2009 for Ruined, a play set in a war-ravaged African country. Its main characters are all survivors of rape and genital mutilation as a result of the ongoing conflicts. She won the Pulitzer again in 2017 for Sweat, making her the first woman ever to win twice in drama. Sweat takes place in Reading, PA, and discusses the decline of the American working class (and how it has affected all races). The McCarter Theater in Princeton is currently showing her play, Intimate Apparel, which provides a snapshot of New Yorkers in 1905 who are otherwise memoirless. She teaches at both Columbia and Yale.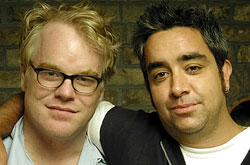 Stephen Adley Guirgis was born in NYC in 1965 to an Irish mother and Egyptian father. He has some interesting tv/movie acting and writing credits, but it's his skill as a playwright that sets him apart. He won the 2015 Pulitzer for Between Riverside and Crazy, which features police work, addiction and relationships.I became aware of him about 10 years ago when I saw The Last Days of Judas Iscariot at Rutgers. It is a play that is brutally honest, vulgar, and offers up stunning challenges to authority and world-revered figures. In the next year, the Signature Theater in NYC will show Jesus Hoped the A Train (about prison life), Our Lady of 121st Street (my 2nd favorite play of his after Judas), and it will debut a new play in 2018.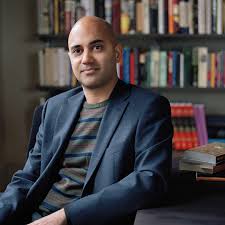 Ayad Akhtar was born in Staten Island in 1970. He is of Pakistani descent. He spent part of his childhood in Wisconsin and attended Brown and then Columbia. He won the 2013 Pulitzer for Disgraced. I read the play last January, and I was so moved by it that I immediately started searching to where it was currently playing (it was the most produced play in America during the 15-16 season). I found that the main character was smart, charismatic, and relatable, and his eventual tragedy was quite upsetting. I discovered that it was playing at the excellent Huntingdon Theater in Boston. Despite a recent heavy snowstorm, I drove up (with my parents in tow) to see it. We saw the play, stayed for the post-play talk with the actors, drove home and arrived in NJ around 4 a.m. We repeated that exact process this past April when we returned to Boston to see  The Who and the What (which is a comedy). In both plays, Mr. Akhtar portrays a Muslim experience in America. Some of his characters are proud of their Muslim heritage, while others challenge it or even outright reject it. Of all the playwrights currently living, there is no one whose future work I am more looking forward to.